SL1585B
36V/3A 500KHz Synchronous Step-Down Converter
General Description
The SL1585B is a low EMI signature, asynchronous, step-down, switch-mode converter with internal power MOSFETs.
It offers a very compact solution to provide a 3A continuous current over a wide input supply range, with excellent load
and line regulation. SL1585B achieves low EMI signature with well controlled switching edges. Fault condition
protection includes programmable-output over-voltage protection, Constant on time Mode, and thermal shutdown.
SL1585B requires a minimal number of readily available standard external components. It is available in ESOP8
package.
Features
• Wide 4.5V to 36V Operating Input Range
• 3.0A Continuous Output Current
• 500KHz Switching Frequency
• Short Protection with Hiccup-Mode
• Built-in Over Current Limit
• Programmable Output Over-Voltage Protection
• DCM Mode for High Efficiency in Light Load
• Integrated internal Soft-Start
• 120/80mΩ Low RDS(ON) Internal MOSFETs
• Output Adjustable from 0.925V
• Low EMI Signature
• 100% Duty cycle
• Integrated internal compensation
• Thermal Shutdown
• Available in ESOP8 Package
• Constant on time Mode
Applications
• Automotive Entertainment
• Wireless and DSL Modems
• Computer Entertainment
• Power Supply for Car Chargers
Typical Application Circuit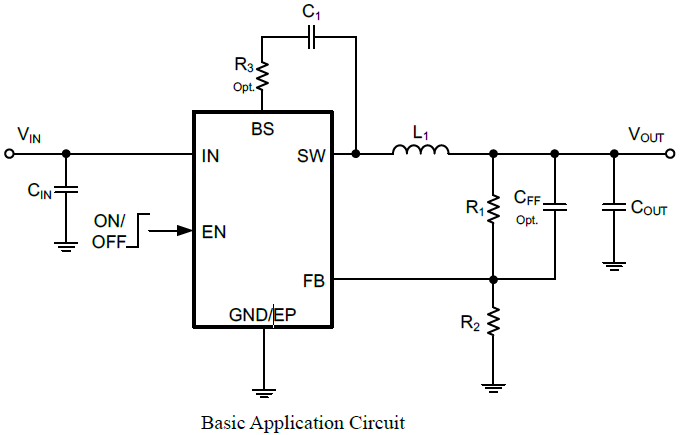 更详细资料,请联系销售!